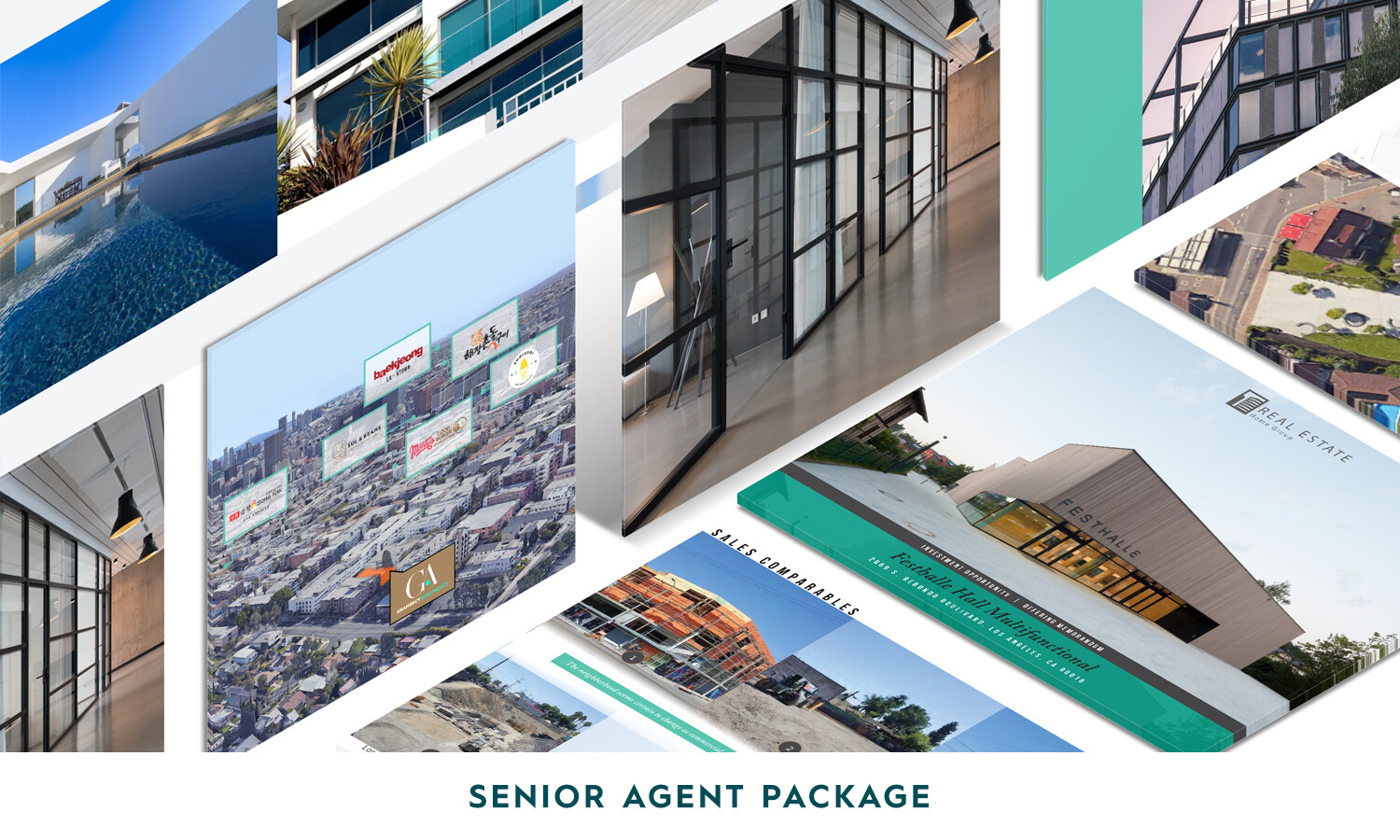 Senior Agent Package
SKU 00084
Product Details
Features
Up to 2 Property Presentation Deck

Impress your potential clients through well-designed and crafted property presentation decks that highlight the best features of your property.

Up to 2 Designed Postcard

Our team of experts will carefully design customized postcards that reflect your personal branding and style.

Up to 2 Social Media Post

Transform your vision into reality. We turn the photos and information that you have into attention-grabbing social media posts to generate more impressions.

Unlimited Concierge Support

We are dedicated to giving you and your business the support that you need. Our team is readily available to give you the help that you need when you need it.
Add ons
$100 - $150 Custom Maps
$19 Social Media Carousel Upgrade
$25 - $50 Property Social Story
$15 Property Presentation Flip book
Disclaimer:
One Time $99 Setup Cost: In order to ensure that our products and services are aligned with your unique style and branding, we will create a style guide for you. This will also cover the sourcing of generic maps as well as other related assets for your brand and area.
Save this product for later